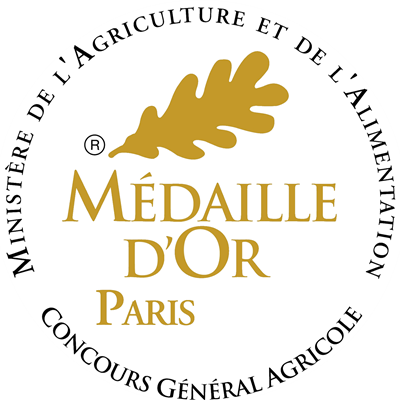 Gold Medal
Le Concours Général Agricole, 2019
---
The Concours General Agricole Paris (CGA) is a French agricultural show funded and organized by the French ministries of agriculture and food. It is co-owned by the Centre Nationale d'Expositions, Paris' national exhibition center, where it is hosted annually.
The CGA is widely respected for its impartiality and rigorous judging processes. This is aided by its long-running success and the fact that it is government controlled. The event first took shape in 1860 as a generalist agriculture show for the French nation. It grew steadily until 1964, surviving wars and other national crises, until it was divided into three separate competitions: one for livestock, one for produce and one for wine & spirits.
More than 15,000 entry samples are submitted to the CGA's judging panels each year by roughly 4000 of France's vintners. The products are examined and rated by almost 3000 experts (one of the largest tasting panels of any wine & spirits competition in the world).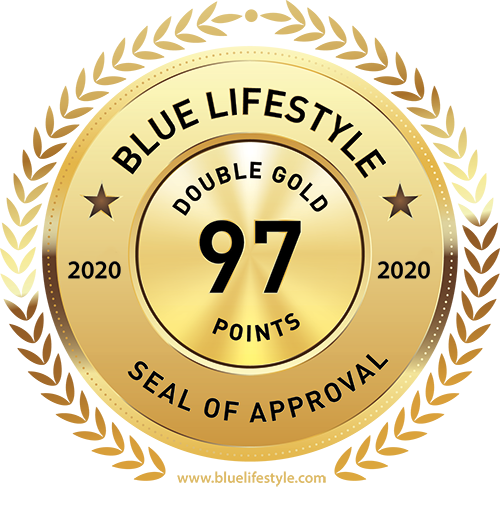 Double Gold Medal
Blue Lifestyle, 2020
---
For more than 40 years, Blue Lifestyle, under the guidance of Anthony Dias Blue, James Beard Award-winner and former Wine & Spirits Editor of Bon Appetit Magazine, has been reviewing and rating wines and spirits. 
Mr. Blue is a published author, columnist, television and radio personality, as well as the owner of a food and wine event company in Los Angeles, California. His work spans all forms of media and is circulated to more than 30,000,000 consumers each month.
As part of Blue Lifestyle's service, Mr. Blue personally tastes and comments on over 5,000 wine and 500 spirits every year. Some of these reviews appear in various outlets, particularly The Tasting Panel Magazine and The SOMM Journal, publications with which he is associated.
---
The Tasting Panel Magazine, Ed. Apr/May 2020, P. 86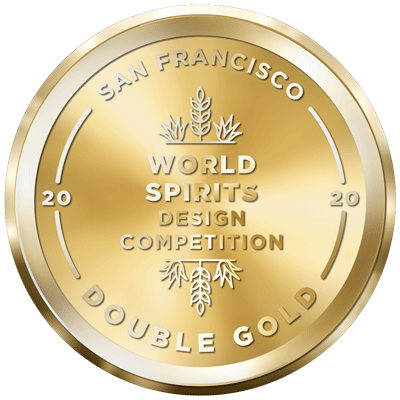 Double Gold Medal
San Francisco World Spirits
Design Competition, 2020
---
Because What's On The Outside Matters Too.
As spirits shelves become more crowded, aesthetics play a larger role in making a memorable first impression.
The San Francisco World Spirits Competition pays homage to these unique, thoughtful aesthetics in the Packaging Design Competition.
This separate competition evaluates the creativity, impact, execution, and overall effectiveness of an entrant's packaging design.
Each entry is assessed by a distinguished panel of graphic and packaging design professionals.
---